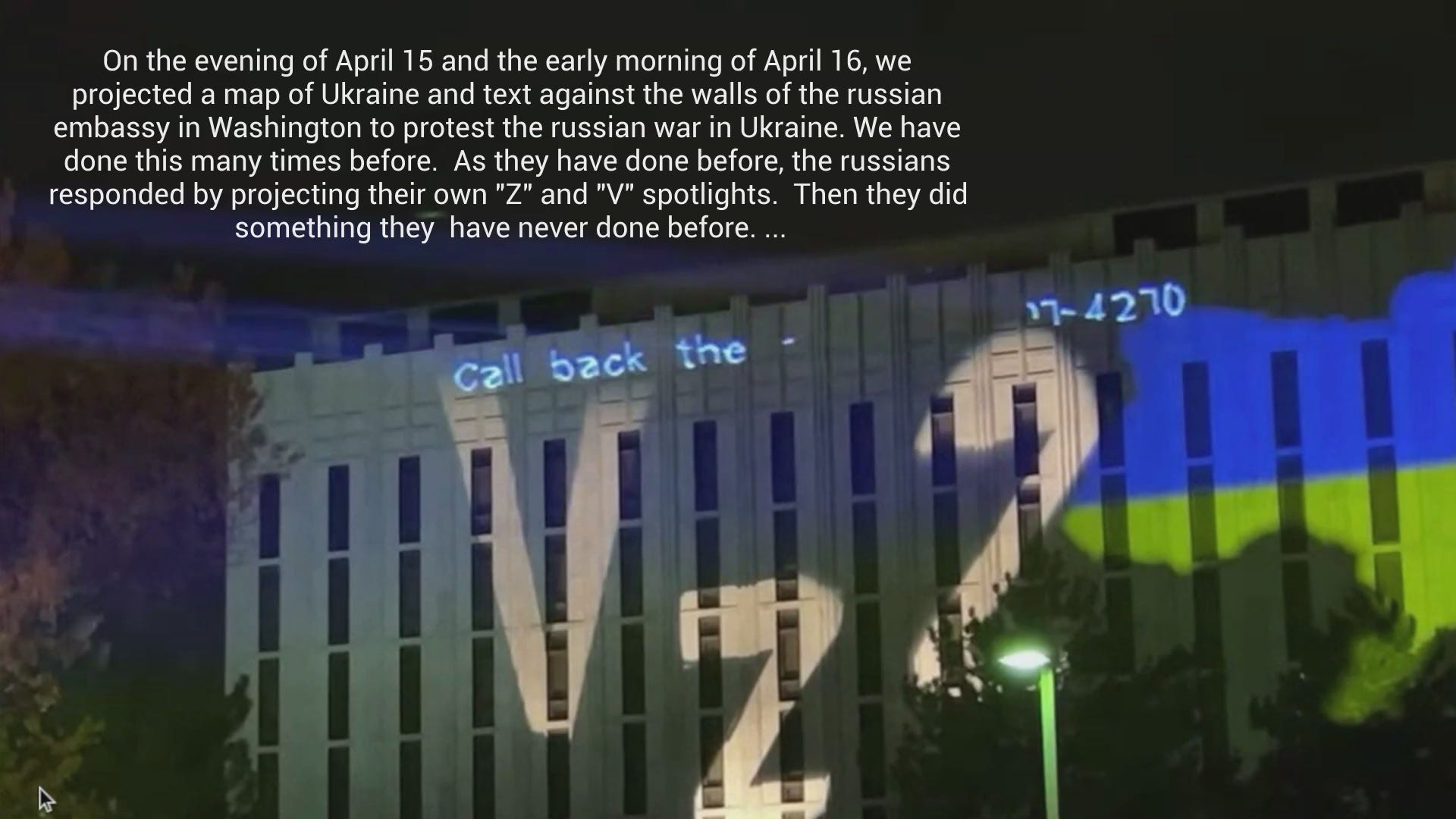 The Russians Attack a #SpecialMilitaryOperation With Umbrellas
The once-fearsome Russian military has been reduced to attacking projectors with umbrellas
I confess that when I launched Special Military Operation: Just Being Annoying, I didn't expect it to come to to this: The Russians sending a goon out of the embassy compound to stop our light projections wielding umbrellas.
Saturday night's Special Military Operation ended up going on all night. The reason is that, jokes aside, the Russians engaged in a…
Watch with a 7-day free trial
Subscribe to
Dog Shirt Daily
to watch this video and get 7 days of free access to the full post archives.